Senior Staff
AMBS Ecology & Heritage's founding members combine a broad range of technical expertise with decades of combined experience consulting to industry and government. Our team is committed to providing quality advice and services in a timely manner to our clients, and includes a range of consultants experienced working on multidisciplinary projects,in addition to our senior staff outlined below. In order to ensure our capability to undertake large scale projects, the AMBS team maintains an extensive network of highly skilled contractors across a range of relevant disciplines.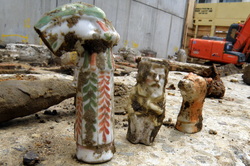 Jennie Lindbergh, Director Historic Heritage
Jennie has more than twenty years' experience as a heritage professional with a sound knowledge and understanding of Commonwealth and State heritage legislation and practice, with expertise in built, industrial and landscape heritage. Jennie also meets the Heritage Council's Excavation Director's Assessment Criteria and has held a number of excavation permits issued by the Council, including for state significant archaeological sites.

Jennie has prepared significance and impact assessments, conservation management plans, heritage and interpretation strategies and excavation reports for diverse clients. Clients for whom Jennie has provided expert heritage advice and consultancy reports include the NSW Department of Environment and Heritage, Department of Defence, Transport for NSW, Sydney Trains, Roads and Maritime Services, Country Energy, Sydney Water Corporation, Water for NSW, Rio Tinto Coal & Allied, Department of Mineral Resources, Sydney Harbour Foreshore Authority, private companies and architectural practices.
---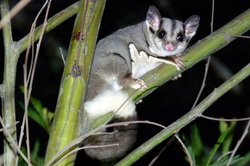 Glenn Muir, Director Ecology
Glenn has been a practicing ecologist for nineteen years and is highly experienced in the assessment of natural heritage values. He has an excellent knowledge of the terrestrial flora and fauna of south-eastern Australia and has carried out zoological surveys and ecological impact assessments across most regions of NSW, including the Riverina, Lower Western, Northwest Slopes & Plains, New England Tablelands, Illawarra, Blue Mountains, greater Sydney, Hunter Valley and mid North Coast.

Glenn's consulting experience includes biodiversity monitoring, biodiversity strategies, threatened species management plans, options and constraints assessments, environmental impact assessments, flora and fauna management plans, habitat design and rehabilitation, site audits and peer reviews. He has also provided evidence as an expert witness for the NSW Land & Environment Court.

Examples of key projects include ecological assessments for upgrades of the Princes, Pacific, Great Western and New England Highways; flora and fauna management and monitoring for the North West Rail Link; fauna impact assessment for the Atlas-Campaspe mineral sands project; biodiversity monitoring of the Coleambally Irrigation Area; and management of the Green and Golden Bell Frog at Sydney Olympic Park over four years of site development prior to the 2000 Olympics.
---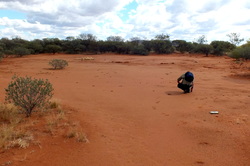 Chris Langeluddecke, Director Aboriginal Heritage
​Chris has more than fifteen years' experience as an Aboriginal archaeologist and heritage consultant. He has a comprehensive knowledge of current Australian Aboriginal heritage management practices and archaeological methodologies, and extensive experience working with State and Commonwealth heritage legislation and management planning requirements. He has prepared and carried out Aboriginal heritage assessments, archaeological excavations, heritage management planning, and provided heritage management advice and strategies to clients nationally.

Chris has undertaken consultation and engagement with Aboriginal communities across Australia, working with stakeholders during archaeological and heritage assessments, consulting with Elders and community groups on heritage studies, and consulting, liaising and negotiating with stakeholders on behalf of clients to achieve positive and equitable outcomes for all parties. He specialises in providing advice to clients to ensure that heritage values are addressed in a holistic, inclusive manner, taking into account not only the requirements and views of developers, managers and administrators, but also local community, government and Aboriginal community stakeholders.
---
Mark Semeniuk, Director Fauna
Mark has ten years' experience in ecological survey and wildlife management. He has undertaken numerous flora and fauna surveys and impact assessments for a range of clients, covering transport, infrastructure, mining and private developers. He has extensive experience in designing and implementing large-scale fauna studies throughout NSW including in the Sydney region, the Hunter Valley, Gloucester Valley, Northwest Slopes & Plains and south-west NSW. Mark's wildlife management experience includes the development and implementation of nest box programs, including for a mine offset area and a number of sites associated with the North West Rail Link; preparation of a Cumberland Plain Land Snail Management Plan for a Reserve in Campbelltown; development of recommendations for hazard reduction burns in an area containing several threatened species (plants and animals); development of recommendations for security fence design in an area needed for wildlife passage; and he was also part of a large scale kangaroo population management plan at the St. Marys ADI site.

Mark has highly proficient writing skills and a strong understanding of NSW and Commonwealth threatened species legislation. Throughout his professional career Mark has authored or co-authored many reports for a variety of government and non-government agencies including flora and fauna impact assessments, opportunities and constraints analysis, targeted survey reports and management plans. He has been required to apply environmental legislation to a wide range of projects, including assessments relating to mine approvals.
---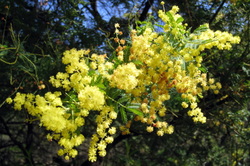 Belinda Pellow, Director Flora
Belinda has more than twenty-five years of experience in the field of botany. Her experience includes ecological and taxonomic research, tertiary-level teaching, professional training, plant identification, herbarium curation, and environmental consultancy. Belinda has taught tertiary-level courses in plant identification since 1983 and is familiar with all of the vascular plant families that occur in Australia. She has collected and identified plant species in all Australian states and is also the principal author of the recently revised Flora of the Sydney Region, a plant identification key to the c. 3000 native and introduced plant species of the region.

Belinda's experience as an ecological consultant includes vegetation community identification, mapping and condition assessments; threatened plant surveys; endangered ecological community assessments; flora, vegetation and weed management plans; vegetation and habitat monitoring programs; pest management strategies; environmental audits; preparation of significance impact assessments and species impact statements; and peer reviews. She was recently the principle author of a peer review of a proposed national methodology to assess vegetation condition in areas undergoing rehabilitation.
---